SEZIONE MUSICALE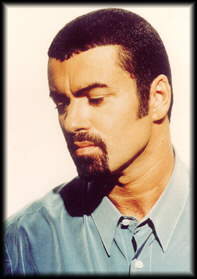 ---

LE CANZONI:
Le canzoni sono in formato REAL AUDIO.
Per ascoltarle Ŕ necessario il REAL PLAYER

1. Nothing Looks The Same In The Light
2. Freedom
5. Freedom '90
8. If You Were There
I'm Your Man '96
Living For The City
Waltz Away Dreaming
Presto saranno disponibili nuove canzoni.....
Intanto potete visitare altri siti dove trovare materiale audio su George Michael...
Listen Without Prejudice
...il MIGLIORE nel suo genere...
Ewa's GM Site
...un reparto musicale molto ricco...
...e inoltre...
Club Tropicana
George Michael
Read Without Prejudice
---

FILE MIDI:
Don't Let The Sun Go Down On Me
Don't Let The Sun Go Down On Me (versione 2)
Don't Let The Sun Go Down On Me (versione 3)
Everything She Wants
Too Funky
Too Funky (versione 2)
QUESTI MIDI SONO COMPRESSI NEL FILE MIDI1.ZIP
Faith
Faith (versione 2)
Fastlove
Father Figure
Freedom '90
Freedom '90 (versione 2)
Wake Me Up Before You Go-Go
QUESTI MIDI SONO COMPRESSI NEL FILE MIDI2.ZIP
Jesus To A Child
Jesus To A Child (versione 2)
Kissing A Fool
Last Christmas
Monkey
One More Try
One More Try (versione 2)
One More Try (versione 3)
QUESTI MIDI SONO COMPRESSI NEL FILE MIDI3.ZIP
Do They Know It's Christmas?
Cowboys And Angels
Praying For Time
Tonight
QUESTI MIDI SONO COMPRESSI NEL FILE MIDI4.ZIP
---
Curriculum . Biografia . Discografia . CuriositÓ . Links . Sezione Ospiti

Per qualsiasi commento, opinione o suggerimento scrivere a: free98@usa.net
---